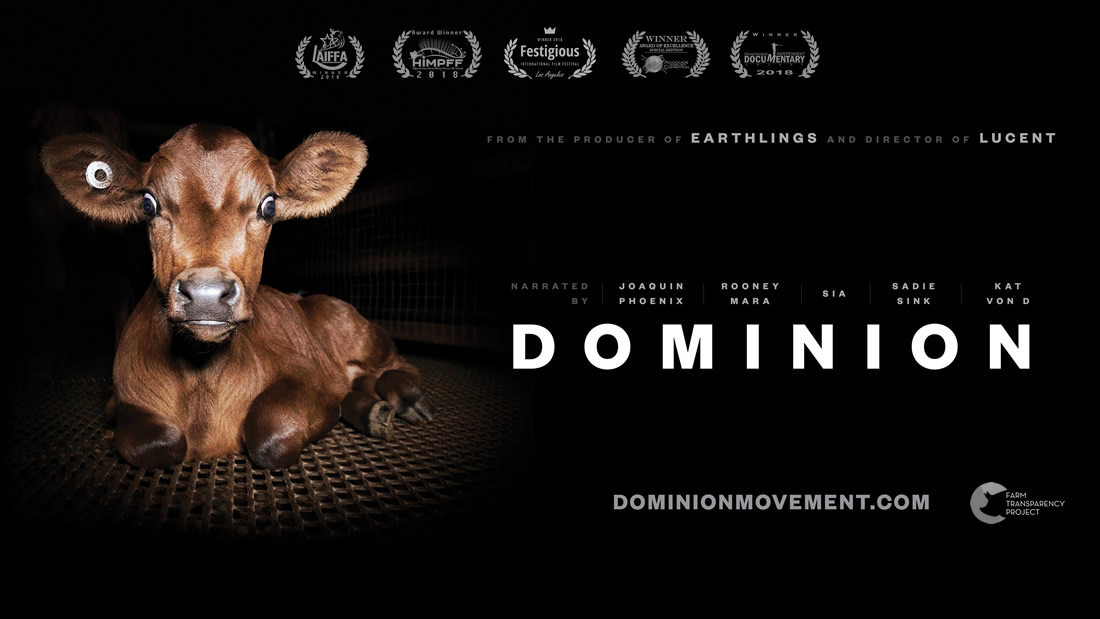 Dominion uses drones, hidden and handheld cameras to expose the dark underbelly of modern animal agriculture, questioning the morality and validity of humankind's dominion over the animal kingdom. While mainly focusing on animals used for food, it also explores other ways animals are exploited and abused by humans, including clothing, entertainment and research.
Narrated by Joaquin Phoenix, Rooney Mara, Sia, Sadie Sink and Kat Von D, and co-produced by Earthlings creator Shaun Monson. Filmed in Australia, with a global message.
Available for free as of 10 October 2018.